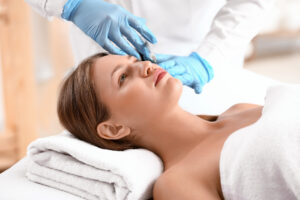 If you haven't heard of Dysport, you've likely heard of her older sister, Botox. They're both in the family of wrinkle relaxers or neuromodulators which work to relax dynamic muscle facial movements that cause wrinkles. Dysport® is made from a protein called botulinum toxin type A, much like the protein found in her big sis Botox. 
Like Botox, Dysport® is injected into the muscles of the face, typically in the forehead, around the eyes, and between the eyebrows. The treatment works by blocking the signals that tell the muscles to contract, which in turn causes the wrinkles to relax and smooth out.
Are You A Good Candidate for Dysport®?
You're a good candidate for Dysport® if you:
want to lessen the look of mild to severe fine lines, wrinkles, and creases on your face

are aware of the limitations of Dysport® and set reasonable goals for what it can accomplish

are not breastfeeding or pregnant and are in generally good health 
It's also best to inform your injector about any prescribed medications, over-the-counter drugs, and nutritional supplements you are taking, as well as your complete medical history for them to make an accurate assessment and customized treatment plan.
Results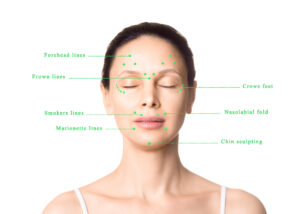 The effects of Dysport® can be observed as quickly as two days after the procedure and can last for three to four months. Dysport® is also a great option for patients who are on the fence about getting treated with neurotoxins or injectables.
A Dysport® injection offers the following benefits:
Dysport® can kick in faster than Botox, smoothing the skin faster

Dysport® can last longer than Botox, especially with consistent use.  

Dysport® is known for producing a "softer look" than Botox
The effects of Dysport® typically last for about three to four months, after which time the treatment must be repeated to maintain the desired results. The treatment is generally considered safe and effective, with few side effects reported.
Common side effects of Dysport® include pain or discomfort at the injection site, swelling or redness, and a mild headache. These side effects are usually mild and temporary, and typically resolve on their own within a few days.
If you're looking for the right treatment to fight the signs of aging, neurotoxins are a good option. Selecting the right one tailored to your skin's needs can provide the best results.
Do you want to achieve more youthful-looking skin? Our well-trained injectors at Metro MedSpa in St. Louis, MO, can help you determine the right neurotoxin that is best suited for your goals and concerns.
Call now and schedule your appointment with us!