Aesthetic medicine has advanced significantly over the years. Although attempts to improve or enhance one's appearance date back to Ancient Egypt, options previously consisted of two extremes up until recently:
basic skin care methods with minimal results (if at all)

Invasive procedures such as cosmetic surgery that with significant downtime and recovery  
Luckily, our options for cosmetic treatments have expanded to include non-invasive treatments like dermal fillers, neurotoxins, laser procedures, and body contouring techniques that yield beautiful, noticeable results. 
Additionally, these procedures no longer require an operating room and can instead be carried out by medical professionals in clinics, medical spas, and outpatient offices.
Understanding Medical Aesthetics
Medical aesthetics refers to all medical procedures that aim to enhance a patient's appearance. Many of them can be carried out by trained medical professionals, including registered nurses, nurse practitioners and medical aestheticians. These procedures call for a high level of expertise, education, and mastery of facial anatomy.
They're also quite different from surgical interventions, such as facelifts, breast augmentations, or liposuction, which are more aggressive.
Benefits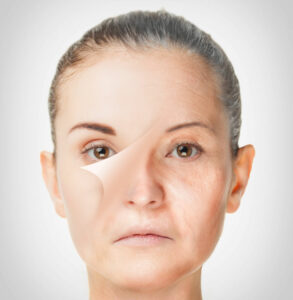 Aesthetic medicine is largely safe and effective, providing a non-invasive solution to a lot of aesthetic concerns.

Best of all, most of these procedures are quick, painless, and do not require a lengthy recovery time after the treatment. 
Some of the other benefits also include:
Enhance collagen production

Smooth out wrinkles and fine lines

Lift and firm sagging skin

Rejuvenate the skin and face

Restore diminished volume

Help fight the signs of aging
Most Popular Medical Aesthetics Treatments
Some of the most popular and highly-requested medical aesthetic treatments are:
Photofacial IPL.

This procedure can treat

brown spots, broken capillaries, rosacea, and other conditions that affect the face, hands, neck, and chest.

Morpheus 8 (microneedling with radiofrequency).

Morpheus8

uses tiny needles to deliver energy deep into your skin, creating micro-injuries that trigger the body's natural healing response and promote the production of new collagen and elastin, to firm and remodel skin. This treatment can be performed anywhere on your body, including the arms legs, abdomen or buttocks, though it's most popular for the face, jawline, and neck. Morpheus8 is good for all skin types.

Microneedling.

Microneedling is a minimally invasive procedure that employs hair-thin needles to cause tiny punctures in the skin. These selective micro injuries cause the release of the body's own growth factors. This prompts a collagen-stimulating healing process. As a result, the skin is naturally stimulated to regenerate new collagen, elastin fibers, and moisture-binding hyaluronic acid. 
Research shows that this procedure is especially effective for minimizing very fine wrinkles while refining your skin texture and appearance, making it one of the most popular aesthetic treatment options for more than 20 years.
Whom Should You Consult for Aesthetic Procedures?
There are many different types of aesthetic procedures that can be performed on the face and body. Each of these has specific requirements for training and education, so it's important to make sure your provider has the right credentials before booking an appointment with them.
Your provider should be able to show you certificates or licenses confirming that they have had proper training for the procedures they offer. If they don't have any such documentation or are unable to answer basic questions about their education or experience in aesthetics, then that is a red flag.
Lastly, only a certified practitioner can ensure that you'll get the best results from your treatments – in the safest way possible, that is without undue risks or side effects.
Our qualified providers at Metro MedSpa have helped patients achieve their goals through a variety of aesthetic treatments.
Call us now and schedule your appointment!