Dermal fillers are all the rage in non-invasive aesthetics – and for good reason! Dermal fillers are versatile enough for treating a variety of areas, and provide noticeable results immediately.
However, with all the different filler options available for you to choose from, how do you decide which one is right for you?
In this blog, we'll provide an overview of the dermal fillers we offer at Metro Medspa.
Dermal fillers are FDA-approved gel-based injectables that are made from a variety of substances. The most commonly-used fillers are made of Hyaluronic Acid (HA), which is a naturally-occuring substance found in the skin.
Injectable fillers are used to combat signs of aging from diminished collagen and elastin production, which results in volume loss and elasticity.
Some of the specific concerns it can target include:
Fine lines and wrinkles;
Deep static wrinkles and skin folds;
Sunken cheeks;
Under eye hollows;
Correction of facial asymmetry
Metro Medspa offers a variety of options for dermal fillers, depending on your concerns and targeted treatment areas:
Restylane™ – is a hyaluronic acid filler used to treat volume loss by temporarily adding volume and lift to areas of the face, including the lips and cheeks. It is also used to smooth fine lines and wrinkles around the mouth.


Restylane Refyne – is used to achieve a more youthful look by softening nasolabial folds (laugh lines) and marionette lines.


Restylane Defyne – is also used on nasolabial folds and marionette lines, particularly in areas of the face that have a lot of expression. The difference with Defyne is that it's usually used to target deeper wrinkles.


Restylane Kysse – is used for plumping the lips and for smoothing wrinkles around the mouth, which are also known as 'smokers lines.'


Restylane Contour – is primarily used for augmenting the cheeks and enhancing the contours of the face. This filler also helps promote more natural movement with each facial expression.


Sculptra – is a poly-L-lactic acid (PLLA) filler used to add volume, reduce both fine lines and deep wrinkles, and stimulate new collagen growth over time.


Radiesse – is a plumping filler made of calcium hydroxylapatite (CaHA). It's used to treat severe lines and wrinkles and is also useful for treating areas with volume loss, so it can be used to sculpt and contour the cheeks, chin and jawline.


Revanesse Versa and Revanesse Lips – are both hyaluronic acid fillers known for their high viscosity or thickness and versatility. Versa is used to treat moderate to severe static wrinkles and creases, while Revanesse Lips is used for lip augmentation and treating lip lines.
Are You a Good Candidate for Dermal Fillers?
Prior to your appointment at Metro Medspa, your injector will conduct a consultation to help determine if you are a good candidate for dermal fillers.
Some of the factors that indicate a suitable candidate include:
Age: You are 18 years or older.
Health: You are physically healthy and have neither underlying health conditions nor open wounds/rashes/skin conditions at the treatment site.
You have realistic goals and expectations for dermal fillers.
You prefer a non-surgical form of treatment.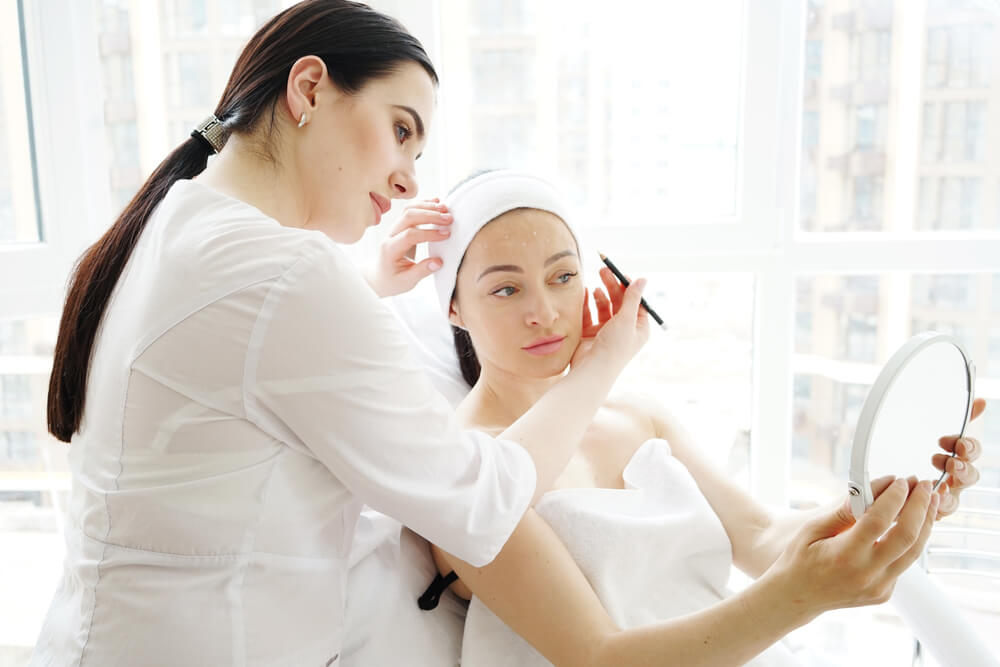 If you're looking for a nonsurgical treatment that addresses wrinkles, volume loss, and in some cases, helps boost collagen production, then you may be a good candidate for dermal fillers.
Our injectors at Metro Medspa, located in St. Louis, MO, has had extensive training and experience with many different fillers and other medical aesthetic options. We stay up to date on the latest in aesthetic treatments and technology, and are continually providing cutting-edge services.
Ready to book your consultation?
(314) 842-5600