What Is Restylane®?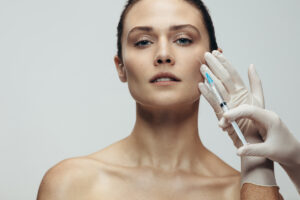 Restylane® is a line of dermal fillers that are used to add volume and hydration while also smoothing out wrinkles and fine lines on the face. The Restylane portfolio of dermal fillers are made of hyaluronic acid, a naturally occurring substance in the body that helps to add volume and hydration to the skin.
The treatment is performed by injecting the filler into the desired areas using a needle or cannula. The procedure typically takes about 30-45 minutes to complete and results are immediately noticeable.
Restylane® Fillers Available Here at Metro MedSpa
There are several different variations of dermal filler with the Restylane® family, and each has an indicated use based off of the results our injectors are looking to achieve:
Restylane®.

The classic, most popular Restylane® filler is used to fill static wrinkles and plump the lips. It's also used to fill in the tear trough region (e.g. under-eye hollows).

Restylane® Lyft.

  Lyft is the first and only FDA-approved HA filler used to add natural-looking volume to the face and hands. It is also used in non-surgical nose jobs.

Restylane® Refyne.

Refyne is used to achieve a natural look by softening nasolabial folds (laugh lines) and marionette lines. 

Restylane® Defyne.

Defyne is also used on nasolabial folds and marionette lines. The difference with Defyne is that it's used for deeper wrinkles, while Refyne is for lighter and finer lines. Defyne is also used to enhance chin projection.

Restylane® Kysse.

Kysse is used for restoring lost volume in the lips and can last up to a year!

Restylane® Contour.

Contour is the newest addition to the Restylane family of filler, with its use being primarily for cheek augmentation and contouring of the face. This filler also promotes more natural movement with each facial expression.
More About Restylane®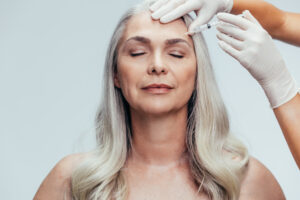 Restylane® is considered to be safe and effective, with minimal side effects such as swelling, redness, pain, and bruising at the injection. You have nothing to worry about with these side effects because they go away within a few days.
The results of the treatment can last for several months, and the treatment can be repeated as needed. It's best to consult with a qualified provider to determine if Restylane® is appropriate for you.
If you're looking to plump, add volume, or smooth both fine and deep lines and wrinkles, then Restylane® might just be the treatment you need!  
With a variety of Restylane® treatments to choose from, our qualified injectors here at Metro MedSpa in St. Louis, MO, will work with you to better define your goals and come up with a right treatment plan.
Contact us today to book your appointment!